双语热点:我们为何喜欢听悲伤的歌曲******
我们喜欢这种伤感的音乐并不是理所当然的。悲伤通常是我们试图避免的一种情绪,这种音乐在我们的耳朵里应该是令人沮丧和不愉快的。然而事实上,悲伤的音乐让我们沉浸其中,并使我们振作起来。但是为什么听悲伤的音乐会让我们感觉这么好呢?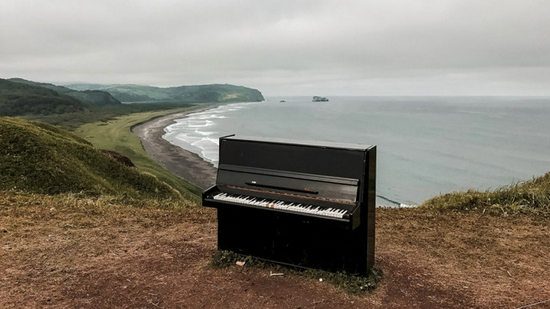 Why We Like Sad Songs
On November 19th it came out 30, the new album by Adele. Last month hundreds of millions of people had streamed her first single, Easy on me. This song evokes feelings that are not easy to put into words. But we can perhaps agree that this is a sad song.
阿黛尔的新专辑《30》于11月19日面世了。上个月,数亿人在线收听了她的首发单曲Easy On Me。这首歌唤起了我们难以用语言表达的情感。但我们或许可以同意,这是一首悲伤的歌曲。
It is not a given that we like this kind of music. Sadness is usually a feeling we try to avoid, this kind of music should be depressing and unpleasant to our ears. Instead it attracts us and cheers us up. But why does listening to sad music make us feel so good?
我们喜欢这种伤感的音乐并不是理所当然的。悲伤通常是我们试图避免的一种情绪,这种音乐在我们的耳朵里应该是令人沮丧和不愉快的。然而事实上,悲伤的音乐让我们沉浸其中,并使我们振作起来。但是为什么听悲伤的音乐会让我们感觉这么好呢?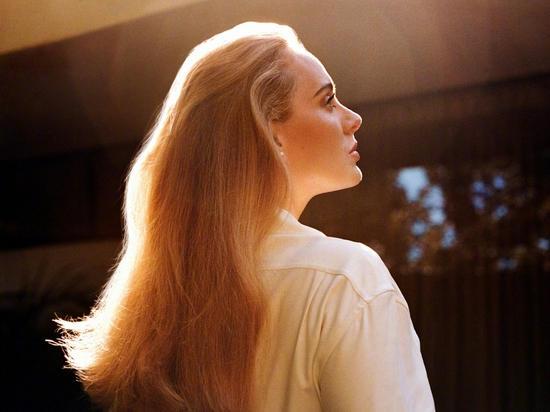 Let's start with biological theories. When we experience loss firsthand or empathize with the pain of others, our body releases hormones such as prolactin and oxytocin that help us cope with emptiness and pain, because they make us feel calm, comforted and supported.
让我们先从生物学理论开始讲。当我们亲身体验失落或体会到他人的痛苦时,我们的体内会释放催乳素和催产素等激素,帮助我们应对空虚和痛苦,因为它们让我们有平静、被安慰和被支持的感觉。
Perceiving Adele's pain, or remembering ours, can trigger these chemical reactions within us.
感受到阿黛尔传达的痛苦,或回忆我们自己的痛苦,都可能会导致我们体内发生这种化学变化。
But on this the verdict is not unanimous. According to a study, there is no evidence that sad music causes prolactin levels to rise. Other research, on the other hand, suggests that prolactin and oxytocin help make sad music give us a feeling of well-being.
但在这一点上,观点并不一致。有研究指出,并没有证据表明悲伤的音乐会导致催乳素水平升高。但也有其他研究表明,催乳素和催产素有助于使悲伤的音乐给我们带来幸福感。
The psychology of sad music
悲伤音乐的心理学作用
One of the main reasons we love sad songs is that they "move" us deeply. This experience is sometimes called kama muta, a Sanskrit term that means "moved by love". Being moved can involve chills, goosebumps, a flood of emotions, heat in the chest and euphoria.
我们喜欢悲伤歌曲的一个关键原因是,它们能深深地"感动"我们。这种体验有时被称为kama muta,这是一个梵文术语,意思是"被爱感动"。人们被歌曲感动时可能会颤栗、起鸡皮疙瘩、情绪泛滥、心口温热和欢欣鼓舞。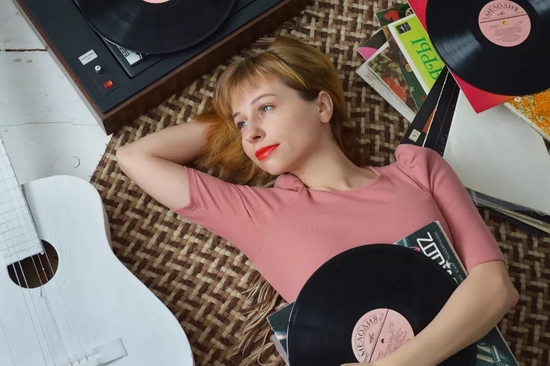 But why are we moved? The American writer James Baldwin came to this conclusion: "The things that tormented me most were the very things that united me with all the people who were alive, and all those who had been." Likewise, commotion can come from suddenly feeling closer to others.
但为什么我们会被感动?美国作家詹姆斯·鲍德温(James Baldwin)认为:"让我最痛苦的事情,恰好也是将我与所有活着的人,以及所有曾经活着的人,联系在一起的事情。"同样,"被感动"可能是因为我们突然感觉与他人更亲近。
This may be why the people most likely to be moved by sad music are also those who have a high level of empathy. Indeed, after listening 30 we could search online for gods reaction video – videos released online showing how people react to TV series, movies, songs – to see how other listeners feel. This allows us to share an emotional experience, and sharing a feeling with a community of people increases the emotion and triggers a sense of belonging and comfort.
这或许可以解释,为什么最容易被悲伤音乐感动的人,正是那些具有高度同理心的人。事实上,当我们听了专辑《30》之后,可能会去看一些"反应视频"(视频中会记录人们对电视剧,电影和歌曲的反应)来了解其他人听过的感受。这让我们与他人分享了这些动情的体验。与一群人分享一种感觉会增加情感并引发归属感和舒适感。
A suggestion somehow related to this reasoning is that Adele's sad music can function as a friend and act as a social surrogate. Sad music can be an imaginary friend who supports and empathizes with us after a loss.
与这种推理有某种联系的一个建议是,阿黛尔的悲伤音乐可以起到朋友的作用,也可以起到社交的作用。悲伤的音乐可以是一个想象中的朋友,可以在我们情绪失落时提供心理上的支持和同情。
The emotion can also be triggered by the memory of important moments in our life. Adele's songs are very nostalgic. So in reality it could be nostalgia, and not sadness, the emotion that makes us feel good.
或者,感动也可能源于歌曲触发了我们生命中重要时刻的记忆。阿黛尔的歌曲具有强烈的怀旧感。我们在其中享受的可能是旧日的回忆,而不是悲伤。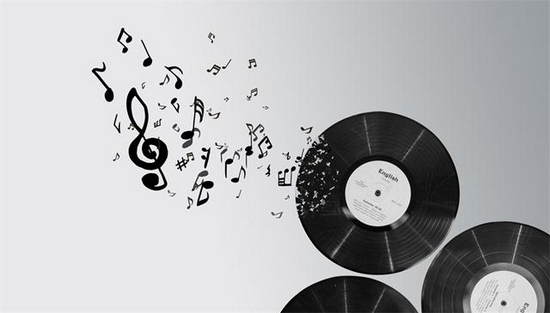 In fact, only 25 percent of people who listen to this genre of music say they feel sad. Others experience different emotions, often related, and most of the time nostalgia: a feeling that contributes to the growth of our sense of social connection, to mitigate the feeling that things do not make sense and to reduce anxiety.
事实上,当人们听伤感的音乐时,只有约25%的人真的会感到悲伤。其余人感受到的,通常是相关的各种情绪,最常见的是怀旧。这种怀旧情绪有助于增强我们与社会的联系,消除空虚和焦虑感。
A completely different kind of psychological theory holds that songs like Adele's are emotional training grounds, safe and controlled spaces where we can explore a simulation of sadness. In short, the emotional equivalent of Neo training with Morpheus in the film Matrix.
还有一种完全不同的心理学理论是,阿黛尔的歌曲相当于"情绪锻炼室",为我们提供了一个安全、可控的空间,让我们可以在其中体会、探索悲伤的感受。简单说,这就类似于《黑客帝国》电影中尼奥(Neo)与墨菲斯(Morpheus)在练功房的切磋。
Simulated sadness allows us to experience and learn. We can improve our empathy, learn to see things better from the perspective of others, and try to react to sadness, so that we can be a little more prepared when we find ourselves facing a difficult time in our life. These instructive experiences may have evolved to be enjoyable and easier to use.
"情绪健身房"让我们体验悲伤的情绪并从中学习。听歌时,我们产生更多的同理心,学会了从他人的角度更好地看待事物,也尝试对悲伤做出反应。这样当我们面临生活中真正的困难时期时,可以多一点准备。这些具有指导意义的体验可能已经演变为令人愉快且更易于使用的体验。
It is also possible that Adele's songs are not liked because they are sad or nostalgic, but simply because they are beautiful. Sadness could therefore coincide with beauty. There are those who argue that witnessing virtuous actions or something beautiful can touch us, move us and inspire us.
也有可能阿黛尔的歌不是因为悲伤或怀旧而被喜欢,而仅仅是因为它们很美。因此,悲伤可能与美丽相吻合。有些人认为,看到美的行为或事物可以触动我们、感动我们并激励我们。
And then we can take into consideration the cultural aspect: Adele in her songs talks about difficult experiences and helps us to get over it. That's exactly what tragic art does: it takes the pain, suffering and sadness of the world and gives them meaning. As the German philosopher Friedrich Nietzsche said: "Who has a because to live can endure almost any come".
我们也可以从文化层面思考,阿黛尔在她的歌曲中讲述了艰难的经历并帮助我们克服它。这正是悲剧艺术所实现的价值:它带走了世界的痛苦、苦难和悲伤,并赋予它们意义。正如德国哲学家弗里德里希·尼采 (Friedrich Nietzsche) 所说:"一个人知道自己为什么而活,就能忍受任何生活"。
In short, Adele's songs can have a different meaning for each of us. We listen to sad music when we want to reflect, feel part of a community or relax. We listen to it to experience beauty, to receive comfort or to abandon ourselves to memories.
总而言之,阿黛尔的歌曲可能对我们每个人都有不同的意义。当我们想要回忆些什么,获得归属感或放松下来时,我们就会听悲伤的音乐。我们感受美,获得安慰,或追忆过去,。
But what Adele's songs tell everyone is: you are not alone in your pain. They allow us to feel his pain, to share our suffering and to connect with other people from the past and present. And beauty is contained in the sharing of our humanity.
阿黛尔的歌曲告诉我们每个人:你的痛苦并不孤单。我们在歌声中感受到她的痛苦,分享自己的挣扎,与他人过去和现在的悲伤联系在一起,产生共鸣。在人性中,分享的体验永远是美好的。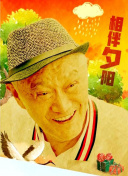 Analysis: Four things we learned from Spain's Matchday 14******
MADRID, Nov. 22 (Xinhua) -- Real Madrid moved back to the top of La Liga on Sunday as football returned after the international break, while Xavi Hernandez had a winning debut at Barcelona. Here are some things we learned over the past 48 hours in Spain.。
1. Xavi has a lot of work to do。
FC Barcelona won their first game under Xavi Hernandez on Saturday night with a 1-0 victory over Espanyol, but nobody who saw the game can be under any illusions that the return of the former midfielder is going to be a quick fix.。
Xavi showed faith in youth, with 3 teenagers in his starting 11 and in the first half his side looked to be aggressive and press their rivals high up the field. However, in the second half they lost their shape and although a very questionable penalty gave them the win, with a bit more luck in front of goal Espanyol would have taken something from the game.。
The injuries don't help, but Xavi has a lot of work to do.。
2. Vinicius is at last fulfilling his promise。
Real Madrid romped back to the top of La Liga with a 4-1 demolition of Granada, partly inspired by their Brazilian winger, who not only scored his eighth goal of the season, but also provoked a red card for Granada defender, Monchu, who got his marching orders with 23 minutes left to play for a wild lunge at Vinicius' knee.。
The winger's 56th minute goal was his eighth league goal of the season -- matching the number of league goals he scored in his first three years at the club and his improvement has come at exactly the right time.。
Maybe Real Madrid coach Carlo Ancelotti has played a role in his improvement.。
3. Bordalas makes his mark at Valencia。
Real Sociedad lost the leadership after being held to a 0-0 draw at home to Valencia in a controversial game in which Valencia showed their cynical side. The team coached by former Getafe boss, Jose Bordalas committed a string of niggling fouls, most of which looked to break up Real Sociedad attacks in their own half, but they also wasted every second of time and were guilty of some blatant diving and play-acting to try and get rivals booked.。
Valencia saw seven yellow cards in the game and it could have been more, but ironically it was Real Sociedad who ended up with a player sent off after Aritz Elustondo was shown the red card for reacting after being pushed violently to the floor by Daniel Wass just a couple of minutes after Maxi Gomez has body checked him in the ribs.。
Valencia now play like Getafe did under Bordalas and referees have to be aware of their tactics.。
4. Escriba pays the price at Elche。
Fran Escriba became the fourth coach to be sacked this season after his side's 3-0 defeat to Betis on Sunday afternoon, with the club showing him the door less than an hour after the final whistle.。
Escriba will always be a hero at the club after leading them to promotion in 2013 in his first spell and then saving them from relegation in the last game of last season, but a run of six games without a win has now ended his second spell.。
Given that Elche's main ambition this season is to avoid relegation, the decision seems harsh, but it merely shows how important it is to a club's economy to stay in the top-flight and that means patience is a virtue in short supply. Enditem。
【55世纪-55世纪👉👉十年信誉大平台,点击进入👉👉 打造国内最专业最具信赖的彩票平台,为您提供55世纪-55世纪用户登录全网最精准计划软件,APP下载登陆,强大的竞彩网上推荐!!】
Athlete tests positive for COVID******
BEIJING, Nov. 18 (Xinhua) -- The Beijing Organising Committee for the 2022 Olympic and Paralympic Winter Games (BOCOG) said that an athlete from overseas tested positive for COVID-19 in the closed loop daily testing on Tuesday after coming to participate in the FIL Luge International Training Week and the Luge World Cup to be held in Yanqing competition zone of Beijing 2022.。
The newly confirmed case, an asymptomatic carrier having been isolated in accordance with the guidelines in the playbook, is a close contact of the athlete previously found positive in the closed loop early this month.。
Zhao Weidong, a director of the BOCOG, said that the success of the Games depends on all participants taking the responsibility for following the playbook in COVID-19 prevention and control.。
More than 2,000 participants across the world join in the test events of Beijing 2022, and the closed loop system plays a vital role in protecting their health and safety. The daily PCR tests, disinfection and other COVID-19 countermeasures specified in the Playbook have been proved effective in the test events so far, he added. Enditem。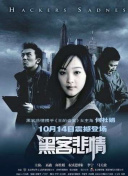 呼声回应******
  10月24日,有市民咨询称西安市原纬二十七街2020年断头路施工开始正式启动。但目前龙首商业街西口至永福路约200米左右的道路还没有修好,仅开通了一条五六米宽的临时便道,周围居民出行十分不便,尤其是下雨天。
  针对这一问题,经未央区级相关部门核实,市民反映的纬二十七街断头路打通项目为未央区纬二十七街市政道路建设项目。该项目由文景路至永福路,道路全长230米,红线宽度30-40米,双向2车道,道路等级为城市次干道。2020年6月进场,原计划于2021年6月底通车,后因该道路涉及文勘发掘,加之受迎十四运各项工作影响,项目进展缓慢。
  经未央区住建部门与文物等相关部门多次协调对接,文物发掘单位现已进场。同时,施工现场已基本完成了雨污水管道工程。如文物发掘工作进展顺利,该道路将争取于今年年底达到通车条件。关于群众反映的临时道路雨天出行不便问题,未央区住建部门已要求施工单位尽快对便道进行修复,以方便市民出行。华商报记者杨平
来源:华商网-华商报
编辑:报社方正
黄晓明否认有私生子,却被曝买钻戒给叶珂
1.新发地市场一个体经营人员先被诊断为疑似后确诊
2.连线"香格里拉"这段话,中国防长魏凤和用了两个感叹号
3.河北省中西医结合心血管病大会暨河北省络病年会召开
4.5家中国企业拟自美退市,中概股境外上市有更多选择